I'm always happy when a new vendors comes into the job board software space. This year's entrant is Wisconsin based HiringOpps, born from the team behind the MedJobCafe online recruiting site.
I got a demo from their team recently. In terms of functionality they are close to established players such as Smart Job Board. I'd say they have about 85% of the same features. They are also quite affordable starting at $199 per month.
Their platform is quite customizable though their backend admin is a bit challenging in terms of the amount of items to be configured but I'm told they are happy to assist getting you up and running.
My favorite feature id definitely their Messaging system. It allows Employers to communicate with candidates who are registered on your site. That is an excellent tactic to make the platform more sticky and I wish other vendors would add that type of functionality. Here's a look at some of their other features.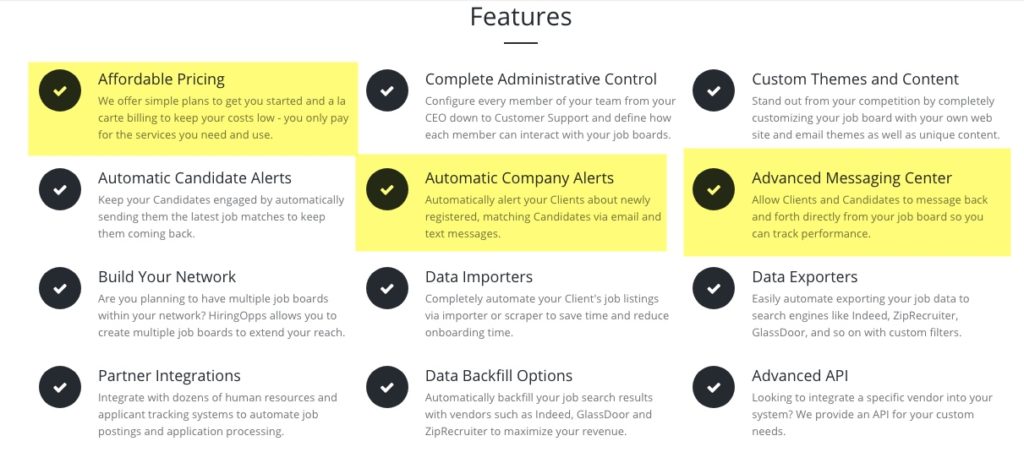 Their UI is pretty solid as well. It covers all the basics for what a job seeker expects from a typical job board. Here's a look at job search results from one of the sites they power, NursingJobCafe.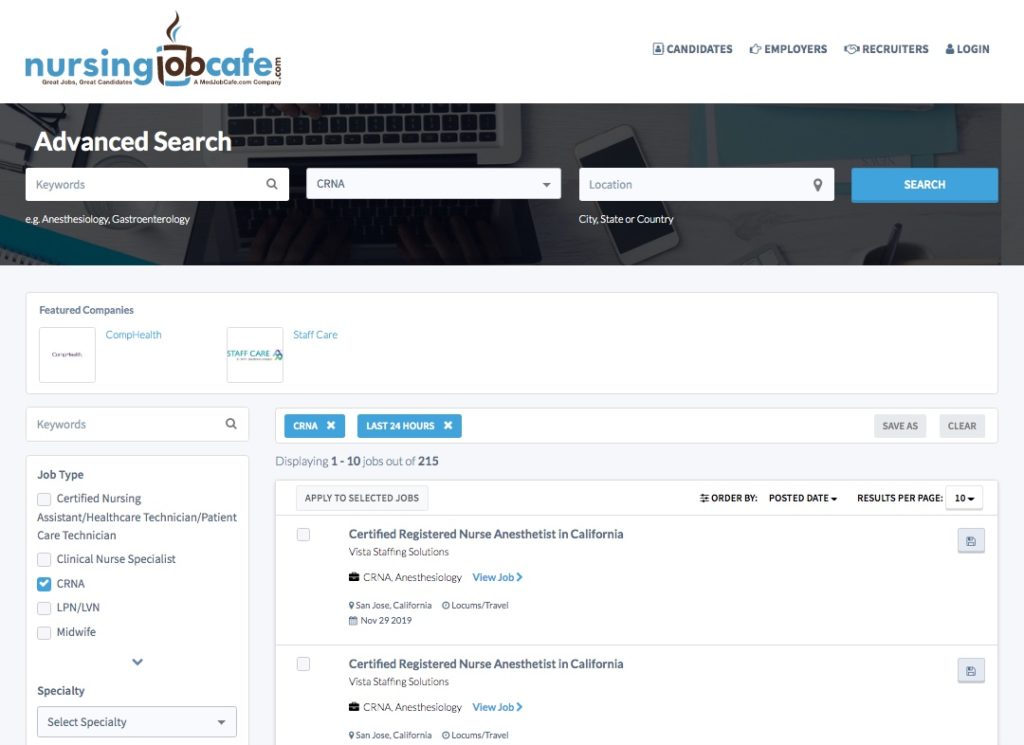 The company tells me they are also adding a video interviewing component as well so keep an eye out for that next year. Here are a couple of other sites they currently power:
HiringOpps is also my newest advertiser so give them a look if you are in the market.