I will be starting planning for the 2022 Job Board Con soon. I expect to hold it sometime in Marc(virtually).
In the meantime here's a few other events you may want to check out this month.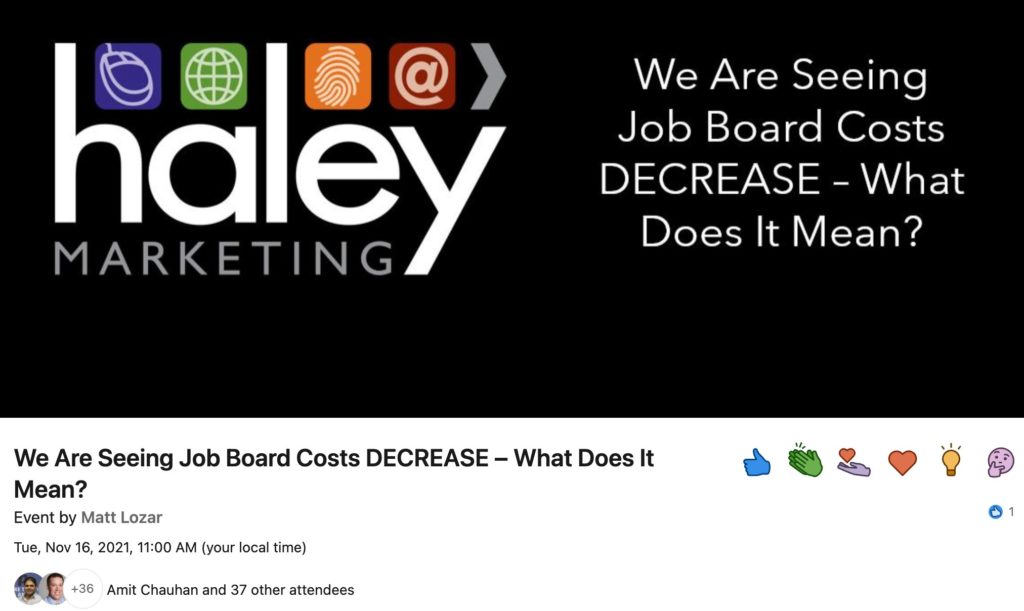 Matt Lozar from Haley Marketing is holding this on Tuesday Nov 16th.
From companies across the industry, a constant message is to increase recruitment budgets on the job boards due to a lack of candidates. At Haley Marketing, we are seeing the opposite – our clients are getting better results with the same budget.
Then Jobspikr (web scraping tool) is having a webinar last in the month. For some reason they are doing it on Thanksgiving day.
Decoding the Future of Job Boards